Hello, nice to see you.
I'm Denise, a London-based designer and illustrator.
I'm currently contracting as Head of Design at the HMRC Digital Service. Prior to that I was a creative director at BERG, and for the four years prior to that, I was the original creative director for the award winning start up moo.com, creating and defining the brand through digital and physical products.
This site used to be a portfolio of freelance client work—and you can see some of the clients that I've worked for listed to the right. In recent years the type of work I do has varied enormously; from defining the MOO brand in a physical, visual and written form, to developing relationships between companies and online communities, to overseeing UX and behaviours for connected devices. The portfolio which has sat here rather unloved for several years didn't really represent that, and so it's moved on.
This is just a little site to showcase a few of the illustrations I've created over the years—some for clients and some for fun. I hope you like them. If there's something you think I can help you with, feel free to get in touch.
Freelance Clients:
Illustration: Cedar Communications, Cuban Council, Dennis Publishing, Dorling Kindersley, Emap Consumer Media, The Financial Times, Haymarket Publishing, Nutella, Q Magazine, Redwood Publishing, Subway, Time Warner, Zenith Media
Design: BBC, BFI, Channel 4, Fremantle media, Future Platforms, Greenpeace, Lynx, Mind Candy, Mojo, Nokia, Optimum Releasing, Scream, Warp Film, Wilson Fletcher, Wyndeham Group, Zoo Weekly.
Talks and Publications
Writing: MacFormat, .net, Computer Arts, Design Week.
Speaking: Future of Web Design 2007, d.Construct 2007, Microsoft Remix 08, Interaction 10 (USA), Shift Run Stop, UX Brighton, Cowbird Graphic Design Symposium 2013, Creative Summit (Sweden), Design Brighton, Creative Process
Publications: b3ta.com and CityCreator have appeared in: Computer Active, Contract Journal, Private Eye, Graphics International, The Guardian, The Independent, The Sun, The Mirror, USA Today and a few more I've lost track of.
Elsewhere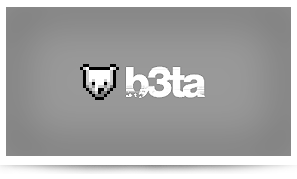 b3ta.com
B3ta is an online creative community. Launched in 2002, it was co-founded by myself, Cal Henderson and Rob Manuel. B3ta has a weekly newsletter (subscribers numbering over 100,000) and an active messageboard. It's not for the faint-hearted.
Tumblr
A place to put links, quotes and videos I want to save or want to share. Broadly speaking these are about design in all its forms; digital and physical. Occasionally I write small pieces about the things I find, but this is really my digital scrapbook.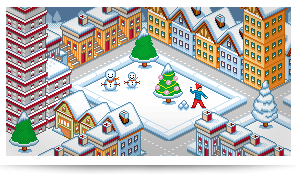 CityCreator
CityCreator was a collaboration with Cal Henderson. Like b3ta, it launched in 2002 and was nominated for various awards. It's also been featured in newspapers and magazines around the world. (This site is archived now.)